"Blacken the Skies" out February 5 on Metropolis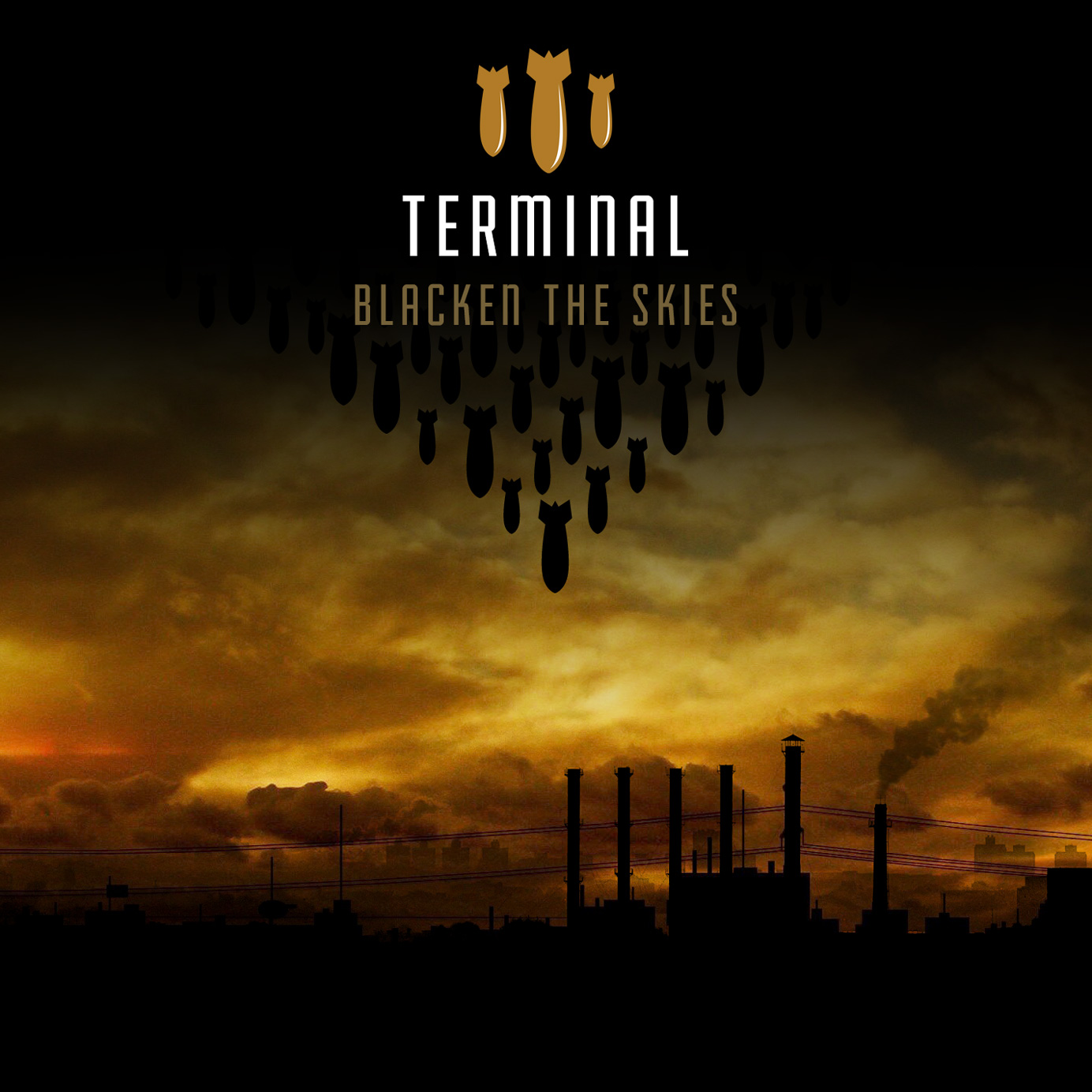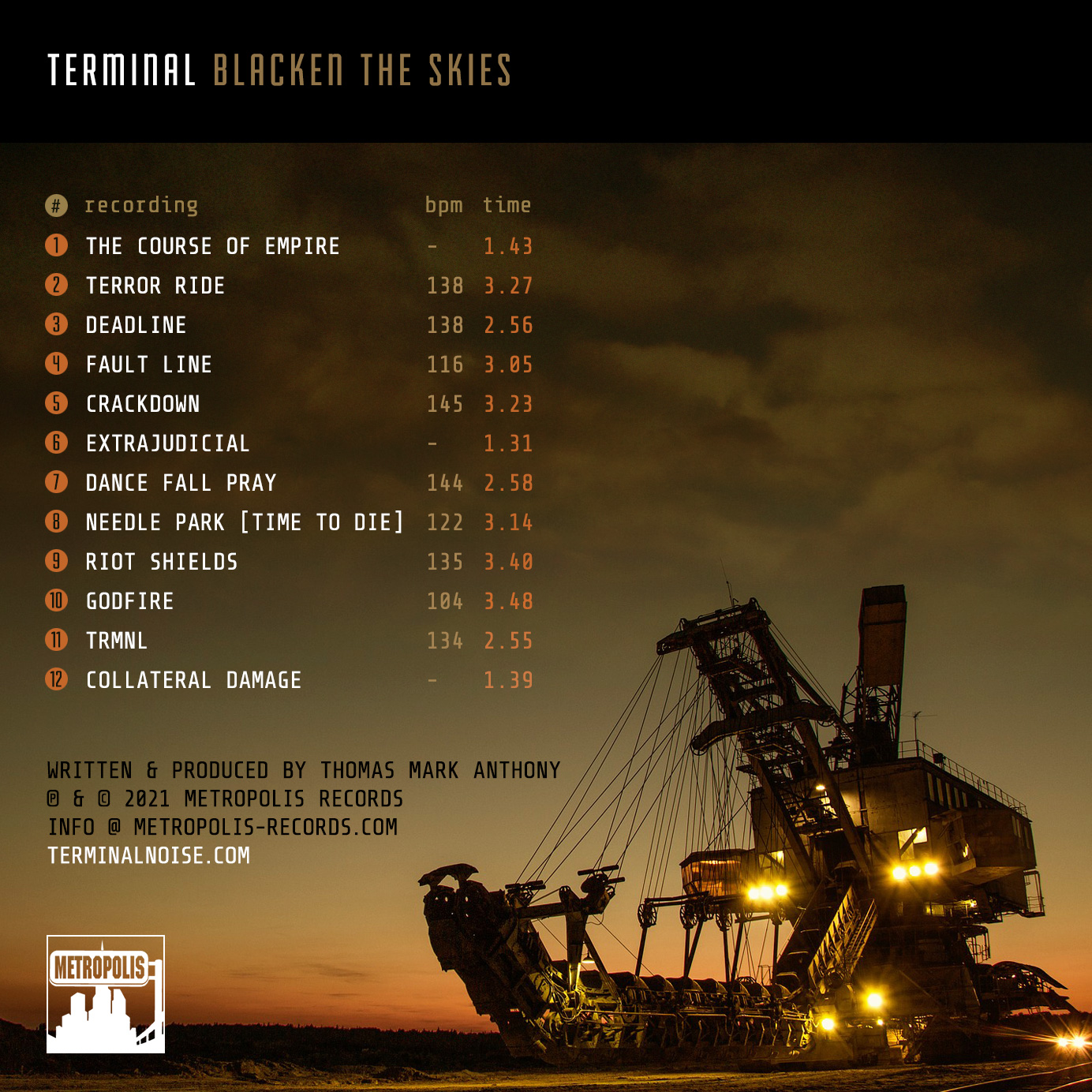 TERMINAL is pleased to announce that our debut album BLACKEN THE SKIES will be released by Metropolis Records on February 5, 2021. You can pre-order the album now from Metropolis Records and Bandcamp.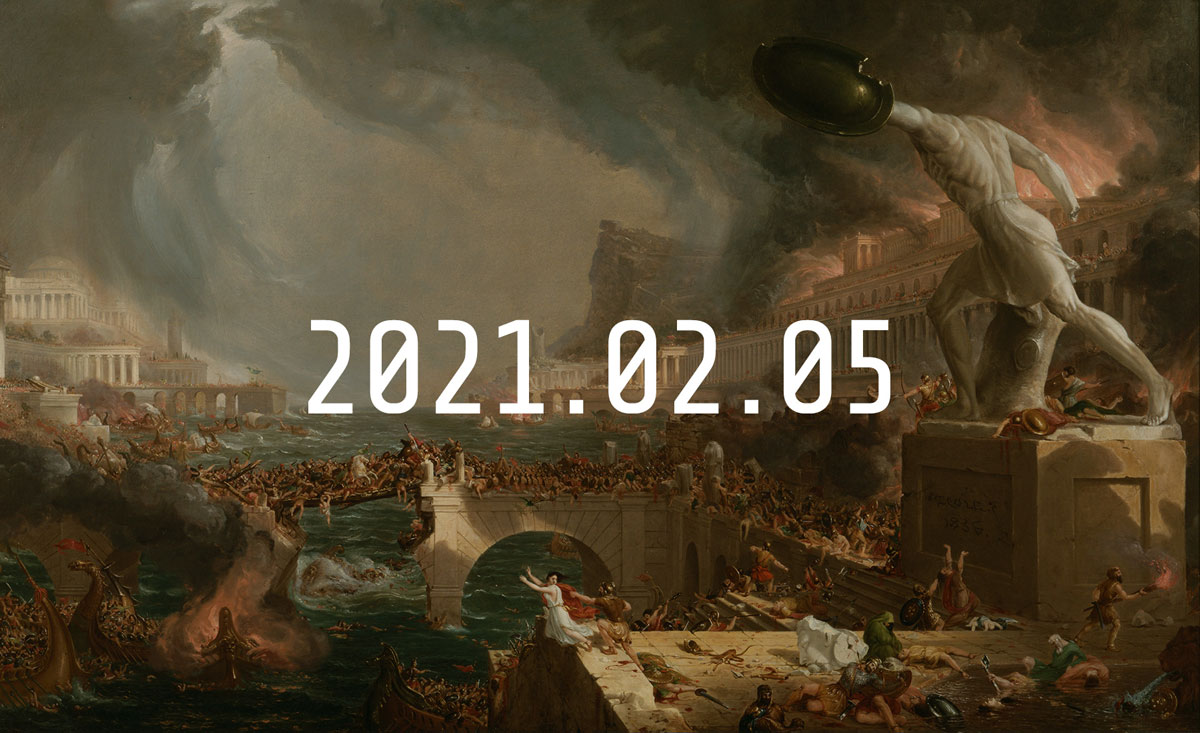 DEADLINE · New Video
DEADLINE: A tribute to journalists around the world who risk everything to speak the truth on which freedom depends. Learn more about ending violence against journalists at Reporters Sans Frontières. Director: Heather Rosenfeldt.
This is a sound I think I've been looking for but didn't know it yet. Catatonic @ EBM-Radio.com
We're headed breakneck towards a train wreck
Forsaking honour for a vast charade
Ever descending towards the ending
We filled a prison for the bastard god TERMINAL · "Terror Ride"
Preview the forthcoming album "BLACKEN THE SKIES"
Selected tracks are available for purchase in lossless formats on Bandcamp.
Terror Ride
Deadline
Fault Line
Crackdown
Dance Fall Pray
Needle Park [Time to Die]
Riot Shields
Godfire
TRMNL
All songs: words and Music © TERMINAL.
Voices drowning under virulent rain
Force of violence for defiants remain TERMINAL · "Dance Fall Pray"