Rave Review from ReGen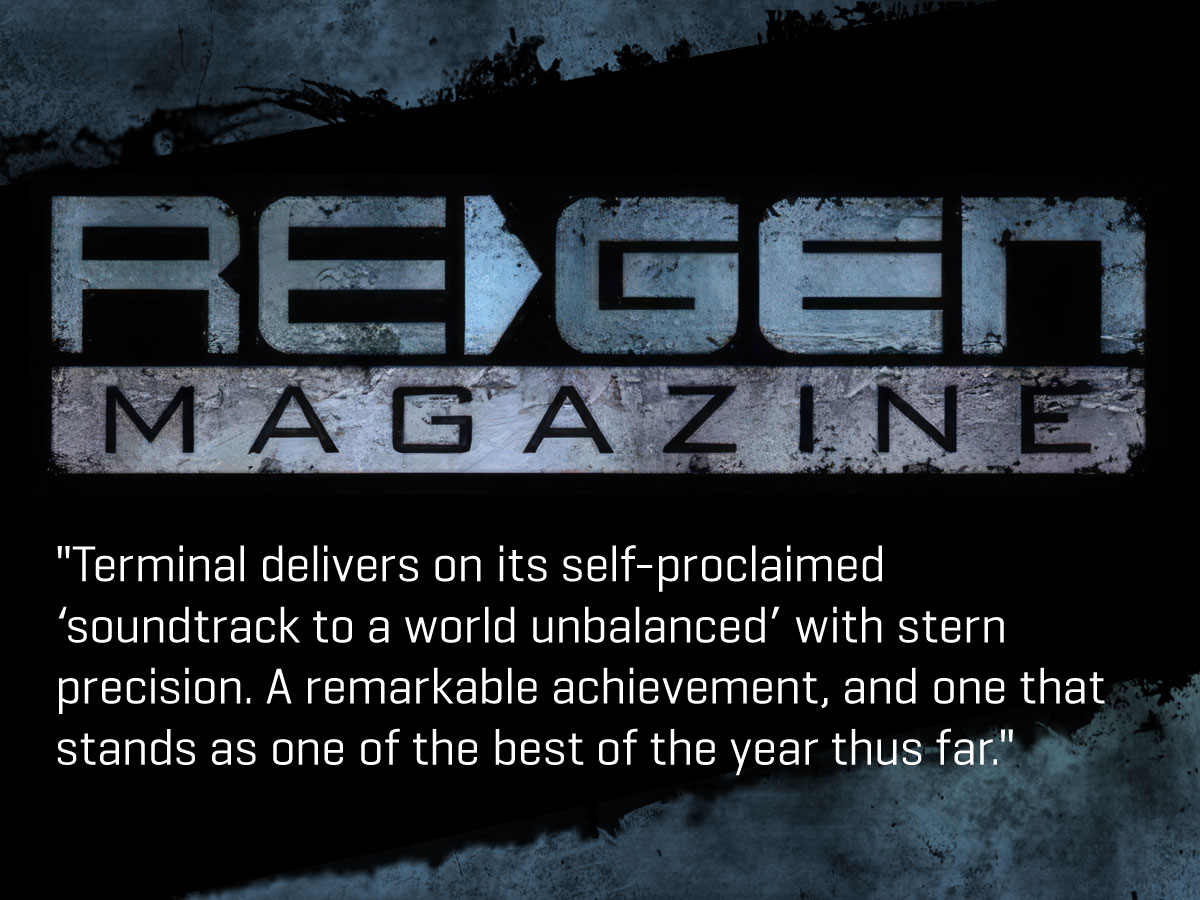 Much appreciation to the influential ReGen Magazine for a thoughtful review of our new album, The New Republic.
New Terminal Merchandise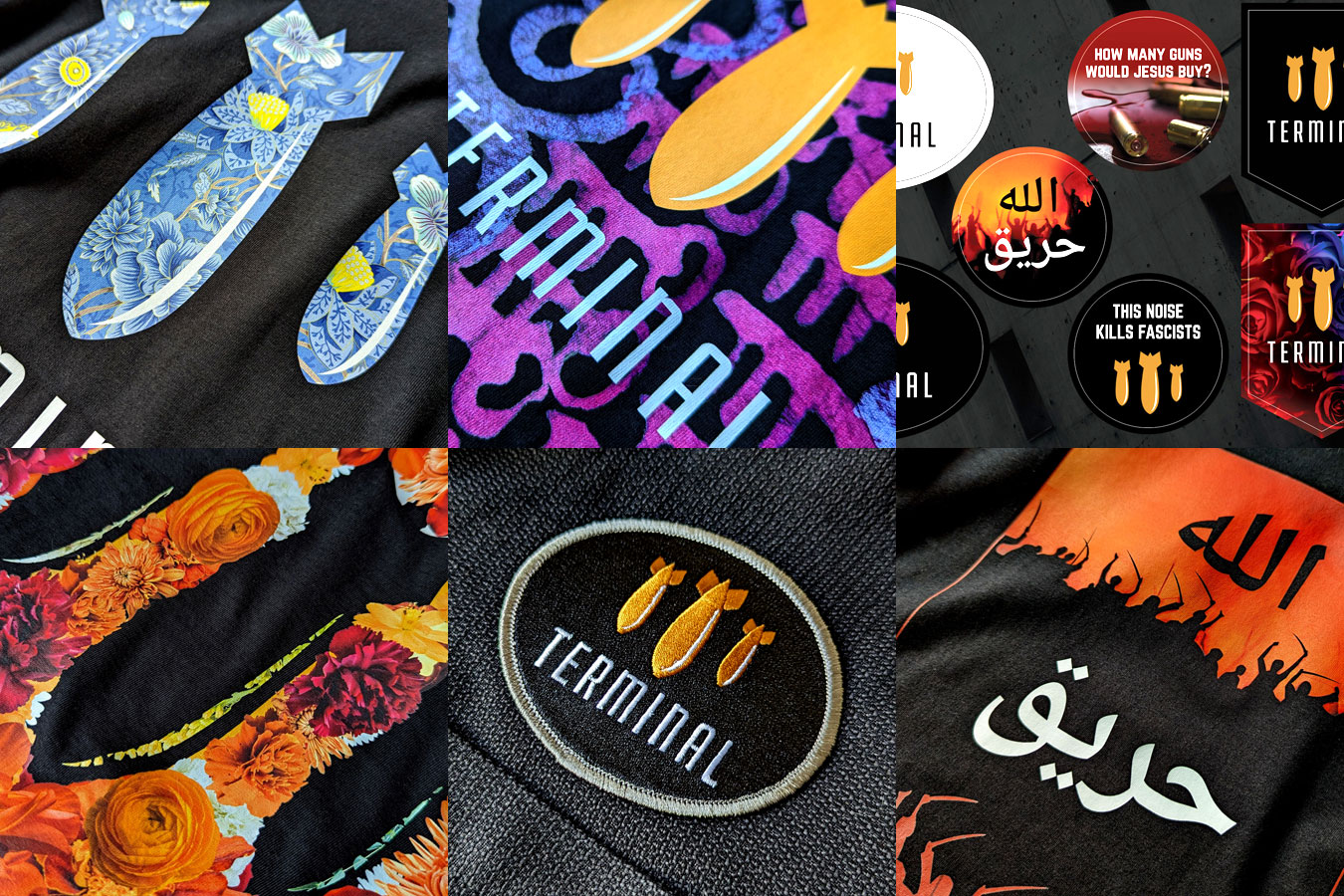 Tons of new TERMINAL merch just dropped, including four beautiful new t-shirt designs, an embroidered iron-on patch and a new sticker sheet. Check it all out in the shop or head straight over to Bandcamp and pick up some new music while you're at it.
New Album Out Now!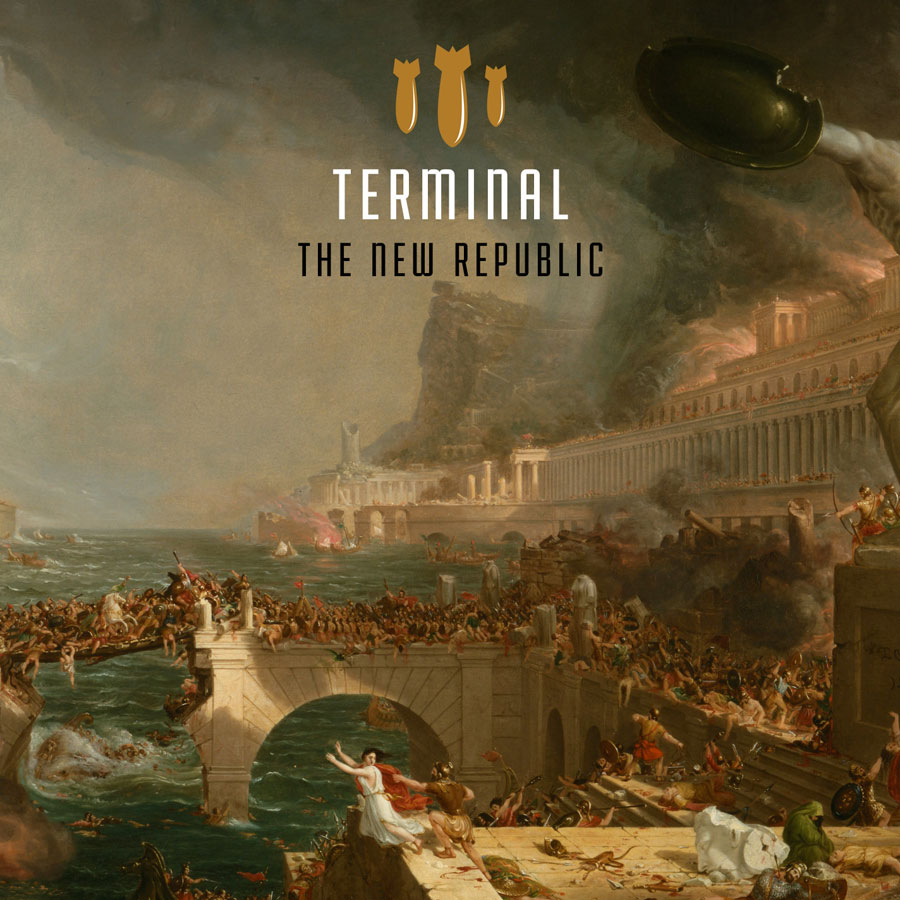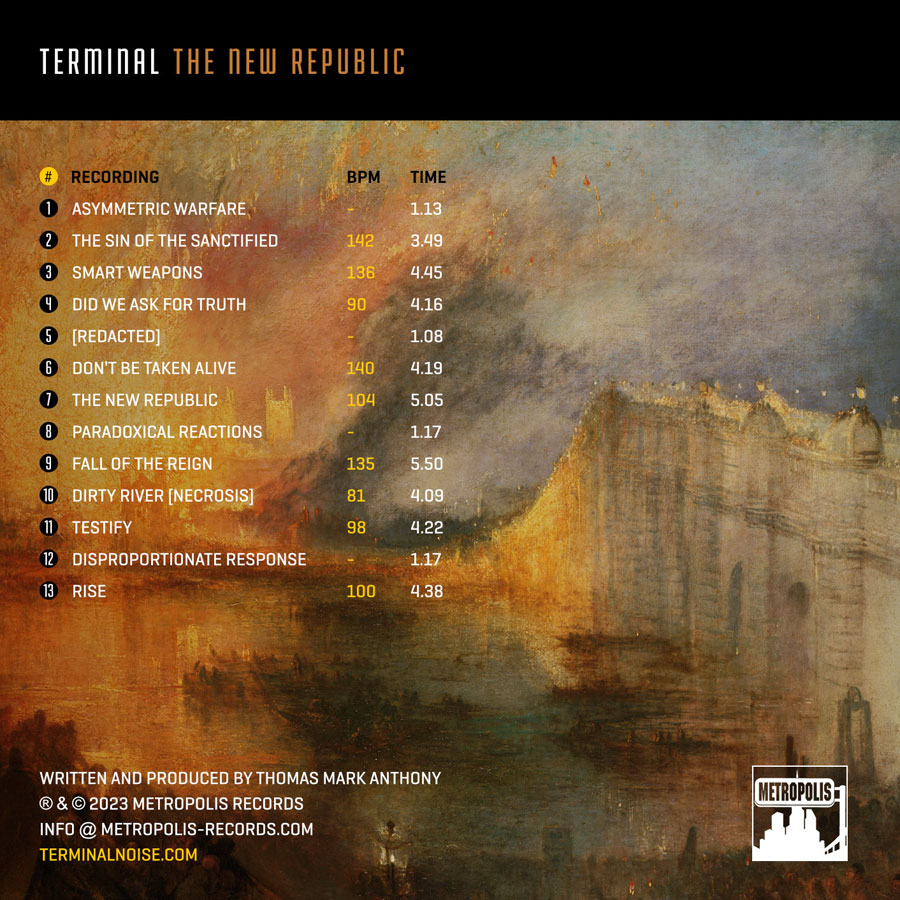 We are so pleased to announce that our second album, THE NEW REPUBLIC, is out now! Available for download and as a deluxe CD with a 16-page booklet. Buy now from Bandcamp, Metropolis Records and Amazon, or listen and download from every music service ever.
Interview: The Evil That Men Do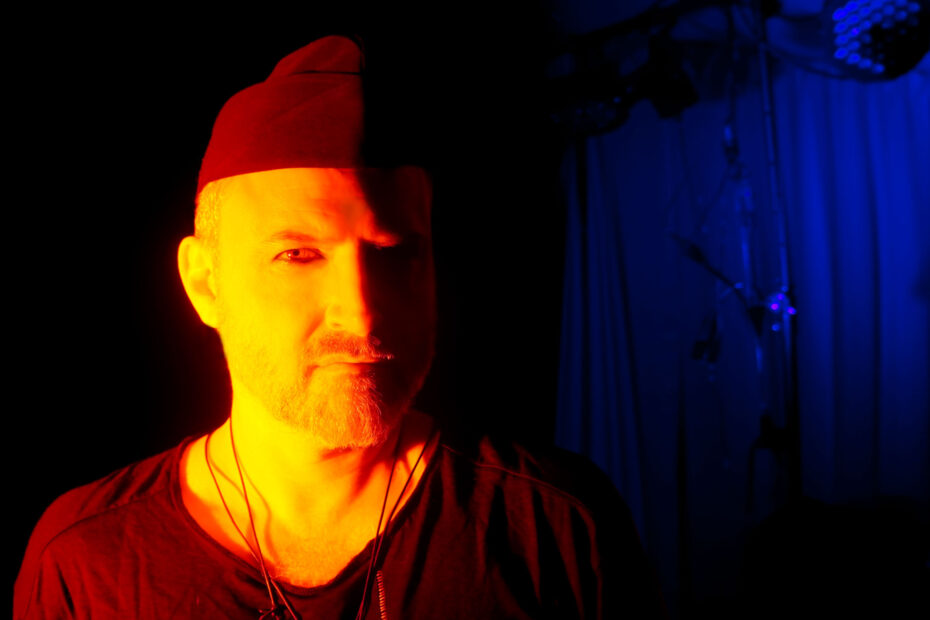 TERMINAL's Thomas Mark Anthony sat down with John Wisniewski of M.K. Ultra Magazine to talk about the new album, collaborations, and the rise and fall of empires—among other light-hearted subjects—for a new interview, The Evil That Men Do.
New Video: GODFIRE
SEETHE IN RAZOR WIRE / WHEN YOUR PALACE IS YOUR PYRE
SPANKTHENUN
x

TERMINAL

He'll be the end of us all. "Madman", our epic collaboration with SPANKTHENUN, is out now on all streaming platforms. Listen and buy on Bandcamp.
STAHLSCHLAG
x

TERMINAL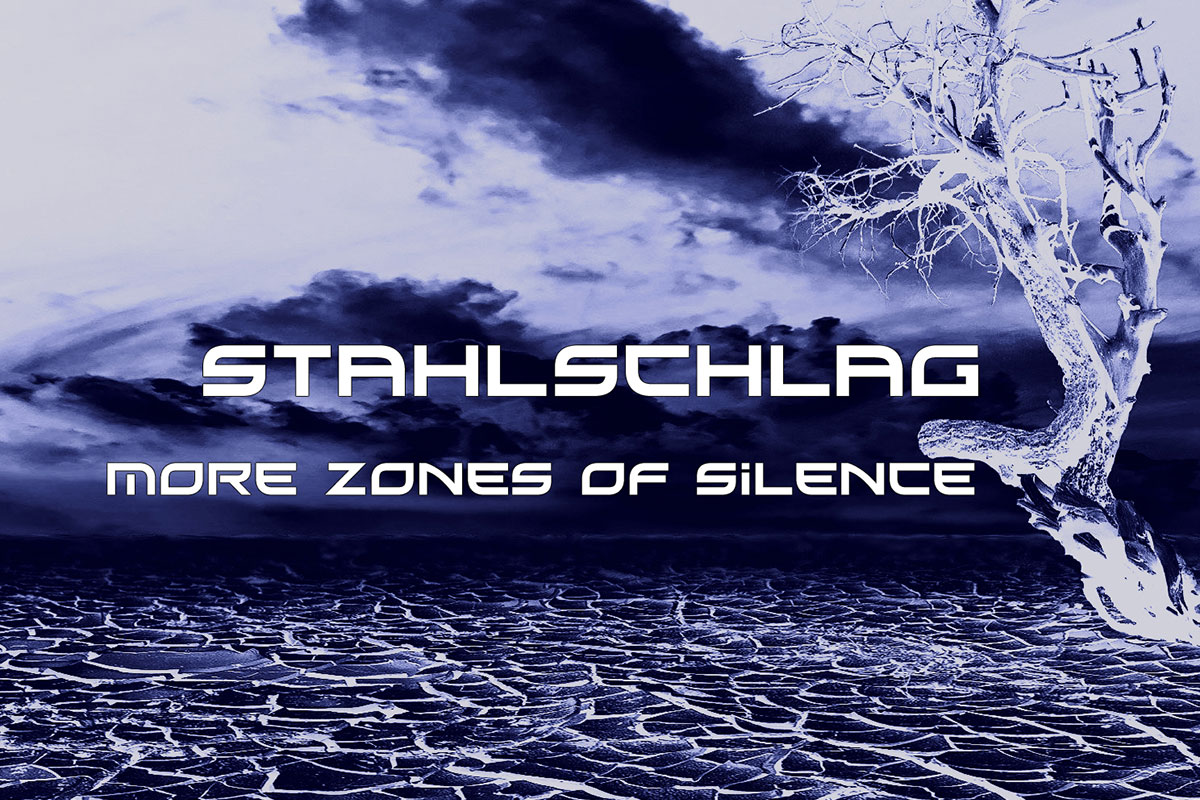 The epic new STAHLSCHLAG reworks compilation More Zones of Silence is out now, leading off with our remix of Always War (Within) 2022 to which we also contributed lyrics and vocals. Get the album now on Bandcamp, and with your spare coin please consider a donation to the wonderful animal welfare organization Equiwent whose work is appreciated by both artists.
ALWAYS WAR (WITHIN) 2022
MAN BREEDS WAR UNENDING
ENDLESS WAR BLEEDS MAN
SOLDIERS OF GOD ASCENDING
WHEN FIRES BEGAN

FERAL FOOLS THIRST TO FIGHT
SLIM PRETENSE REQUIRED
ENVOYS' PLEAS CONTRITE
NO LONGER DESIRED

ADDICTED TO CONFLICT
PERPETUAL GRIND
FOR WE ARE MANKIND
CONTRIVING TO WIN

PARADES FOR LOST BRIGADES
BUT PEACE UNDERMINED
FOR WE ARE MANKIND
OUR WAR IS WITHIN

ADDICTED TO CONFLICT
PERPETUAL GRIND
FOR WE ARE MANKIND
CONTRIVING TO WIN

PARADES FOR LOST BRIGADES
WIR SIND DIE MENSCHHEIT
ES GIBT KEINE ZEIT
OUR WAR IS WITHIN
Thomas Mark Anthony of TERMINAL appears courtesy of Metropolis Records
Live Under Lockdown
It was our privilege to livestream a performance this year as part of the 2 Dark Helloween online festival. Presented by Dark Indulgence and Communion After Dark, 2 Dark Helloween aired on Saturday, October 30 with over 15 live performances and 6 dead DJs. Watch our performance on YouTube and check out the entire festival on twitch.tv
<PIG> vs. TERMINAL: The Remix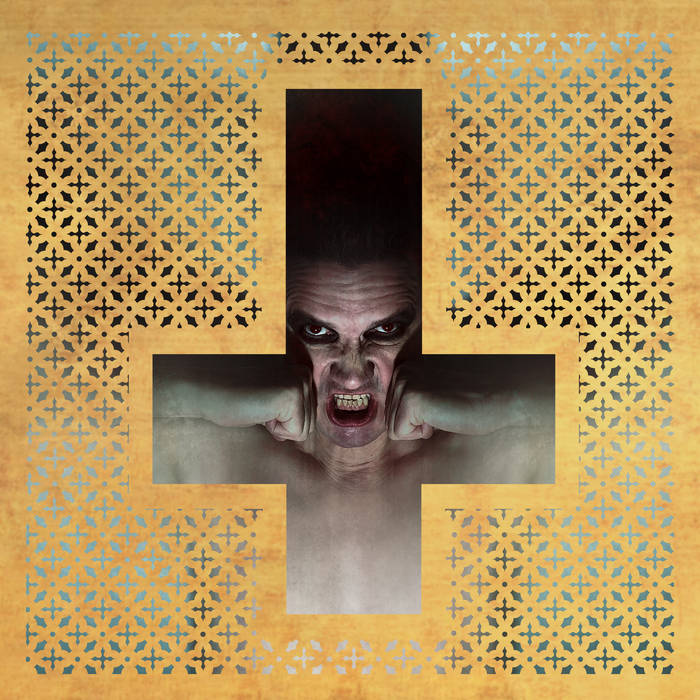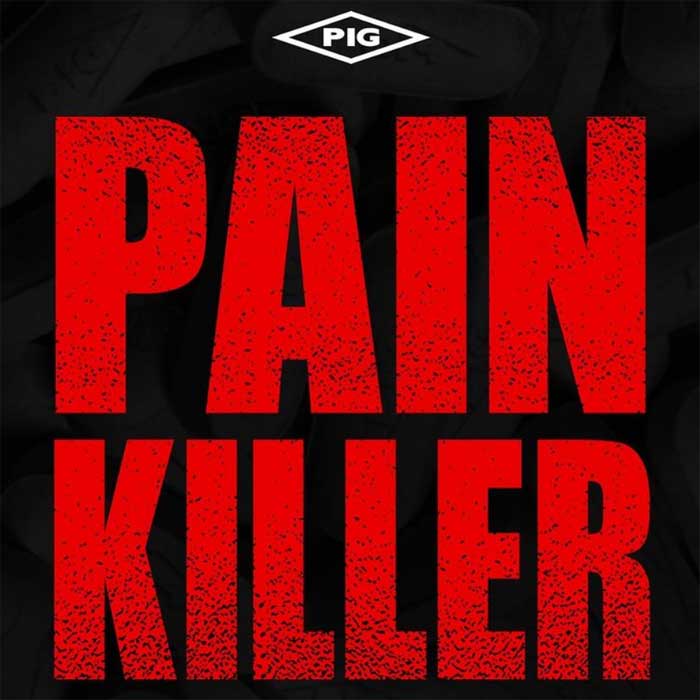 PIG received the TERMINAL treatment with a remix of "Mobocracy" produced for the compilation album Pain Killer. Reimagining every track from 2020's critically acclaimed Pain Is God, the Armalyte Records release also includes remixes by Die Krupps, Imperative Reaction, Frontline Assembly, Drownd, and the Lord of Lard himself, among others. Order the Deluxe CD and digital album now on Bandcamp.
Deadline
DEADLINE: A tribute to journalists around the world who risk everything to speak the truth on which freedom depends. Learn more about ending violence against journalists at Reporters Sans Frontières. Director: Heather Rosenfeldt.